Fitness Center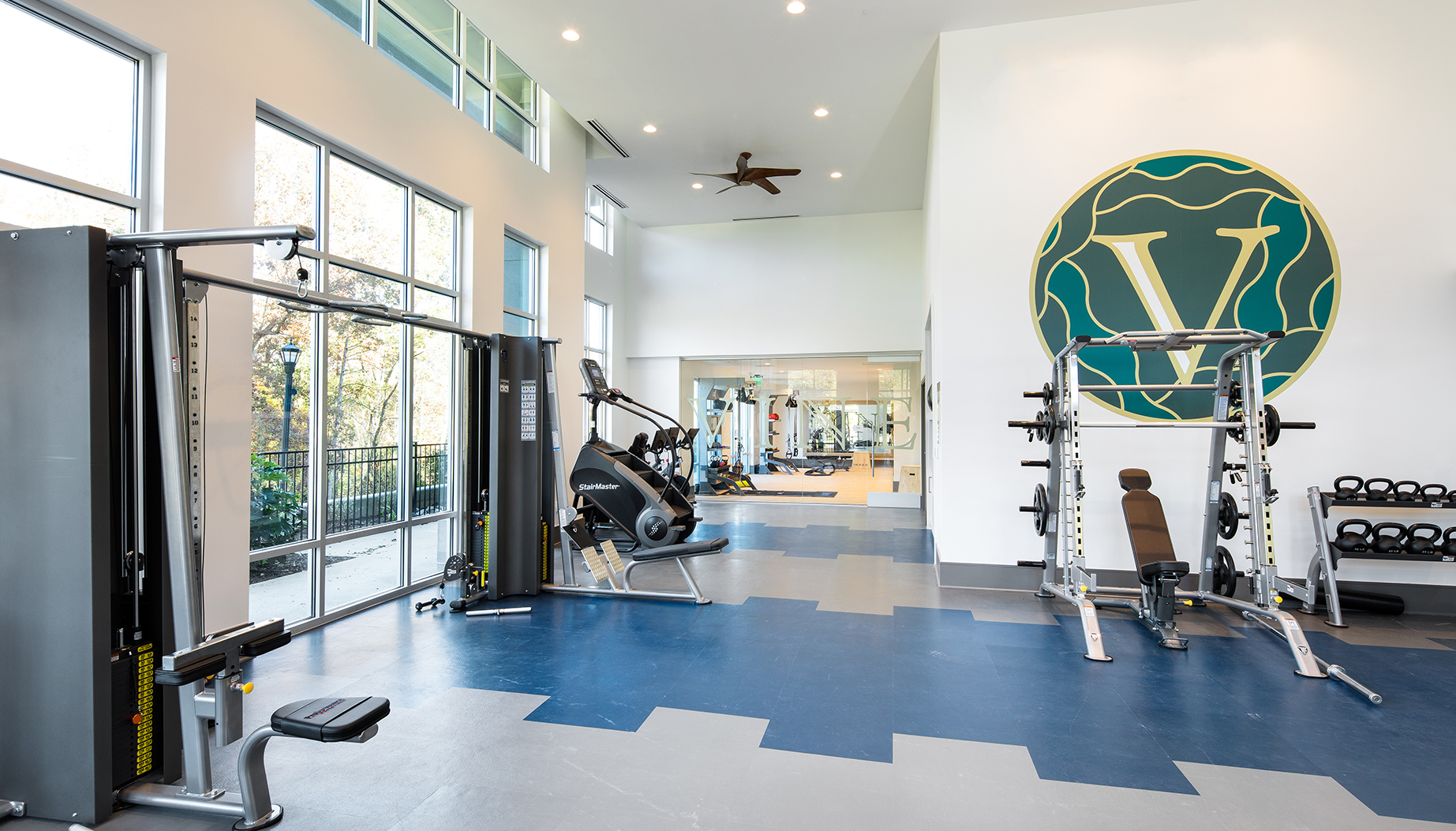 Stay Fit at Vine North Hills
Health and wellness are important, and Vine North Hills is committed to supporting our residents' wellness with luxury lifestyle amenities and services. Our 2,000 square foot fitness center is outfitted with state-of-the-art equipment and modern fitness resources with plenty of space for the community to spread out. A separate group fitness room adjoins the fitness center for specialized activities like yoga, aerobics, and more.
FITNESS AT YOUR FINGERTIPS
Paying for a gym membership can be a nuisance, especially if it's difficult to find a consistent time to work out. Plus, traveling to and from the gym can be a lengthy ordeal. There's also the frustration of waiting for your preferred equipment on a crowded day. All of these hassles are forgotten at Vine North Hills – when you step outside of your apartment, the fitness center and your next workout are only minutes away. You'll save time and money, and avoid the crowds when your home gym is Vine's full-service fitness center.
The indoor-outdoor connection between the fitness center and the outside amenities of Vine's luxury apartments makes it easy to transition your inside workout into the sunshine, or vice-versa. With the addition of the resort-style swimming pool and easy access to countless nearby trails, Vine has you covered with various possible fitness outlets.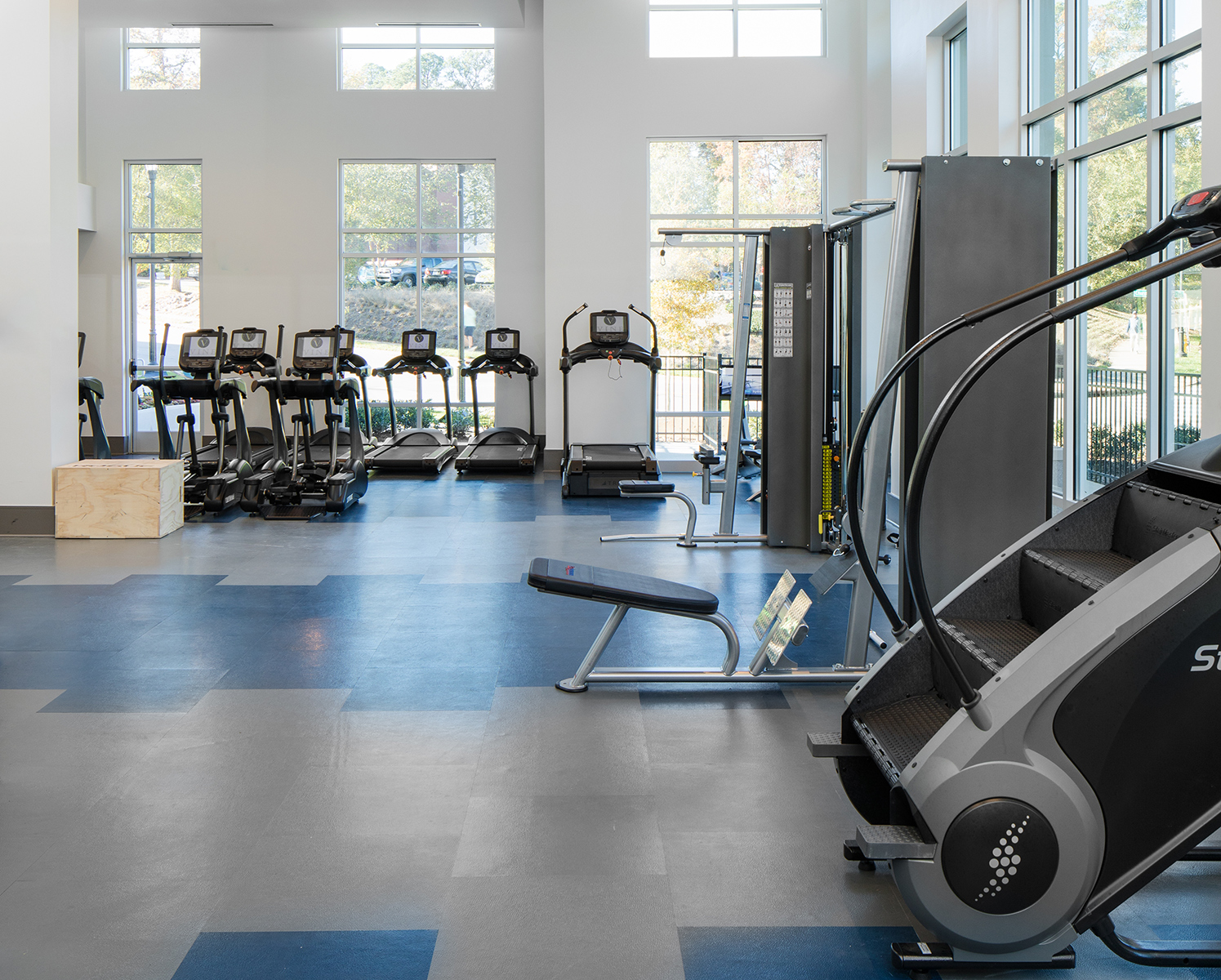 LIVE WELL EVERYDAY, ON YOUR SCHEDULE
Finding available time is one of the biggest hurdles for practicing regular fitness and wellness. With the bustle of Midtown Raleigh, NC just steps away from your Vine North Hills apartment, we understand that much of your lifestyle is scheduled on demand. Our team regularly services and thoroughly sanitizes the fitness center and all of our amenities for your health and safety so that you can comfortably enjoy some exercise at any time.
With a breadth of personal wellness services available for your convenience, Vine's personalized touch and detailed attention to your health are difficult to overstate. Any apartment building can have a community gym, but at Vine North Hills, we ensure that your wellness can be seamlessly incorporated into your lifestyle. Contact us to learn more about our fitness center and wellness services.