Remote Work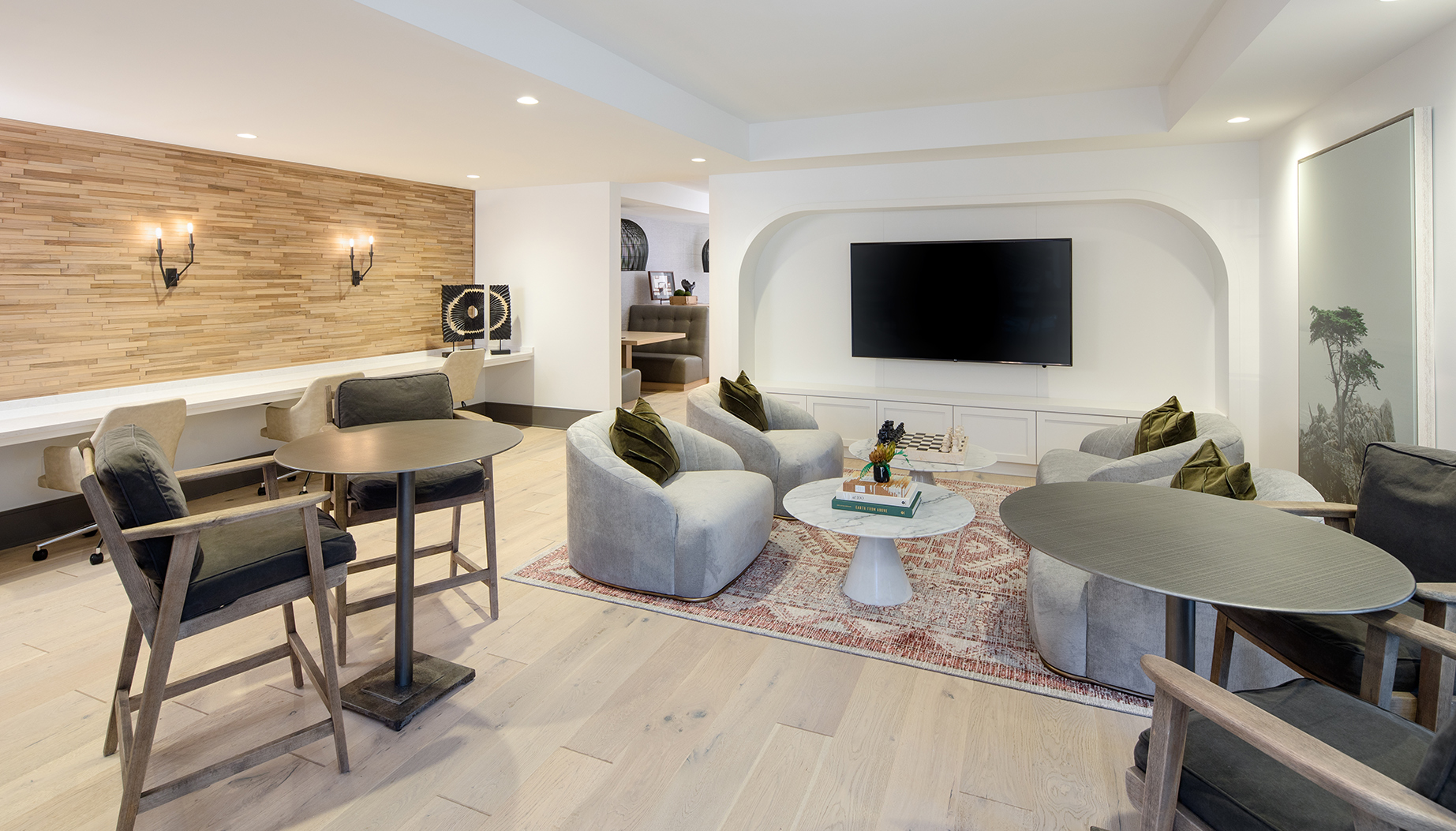 Your Home Office,
Anywhere
The remote work possibilities at Vine North Hills allow you to set up your remote home office to your liking without sacrificing your own apartment space. Our work from home center even offers outdoor connectivity so you can enjoy some fresh air during your workday. You won't want to return to working out of an office building ever again after working remotely at Vine North Hills.
A CONTEMPORARY REMOTE WORK SOLUTION
Many members of the workforce struggle to set up a convenient work-from-home setup in their own space. A common grievance is the lack of separation between home life and work life. We know that establishing a healthy work-life balance is important for general job satisfaction and overall happiness. At Vine North Hills luxury apartments, we've eliminated the need for you to set up an entire conference room and presentation space on your kitchen island or dining room table.
Visit our work-from-home and business center with multiple cozy work booths and collaborative working spaces for any team projects. Our common areas boast consistent access to high-speed WiFi and multiple power plugins so you can stay charged up and connected. When you stretch out on your couch at the end of the day, we want you to be able to relax without being distracted by paperwork on the coffee table. Leave the work mindset at your new home office in our business center, and reserve your living room for living.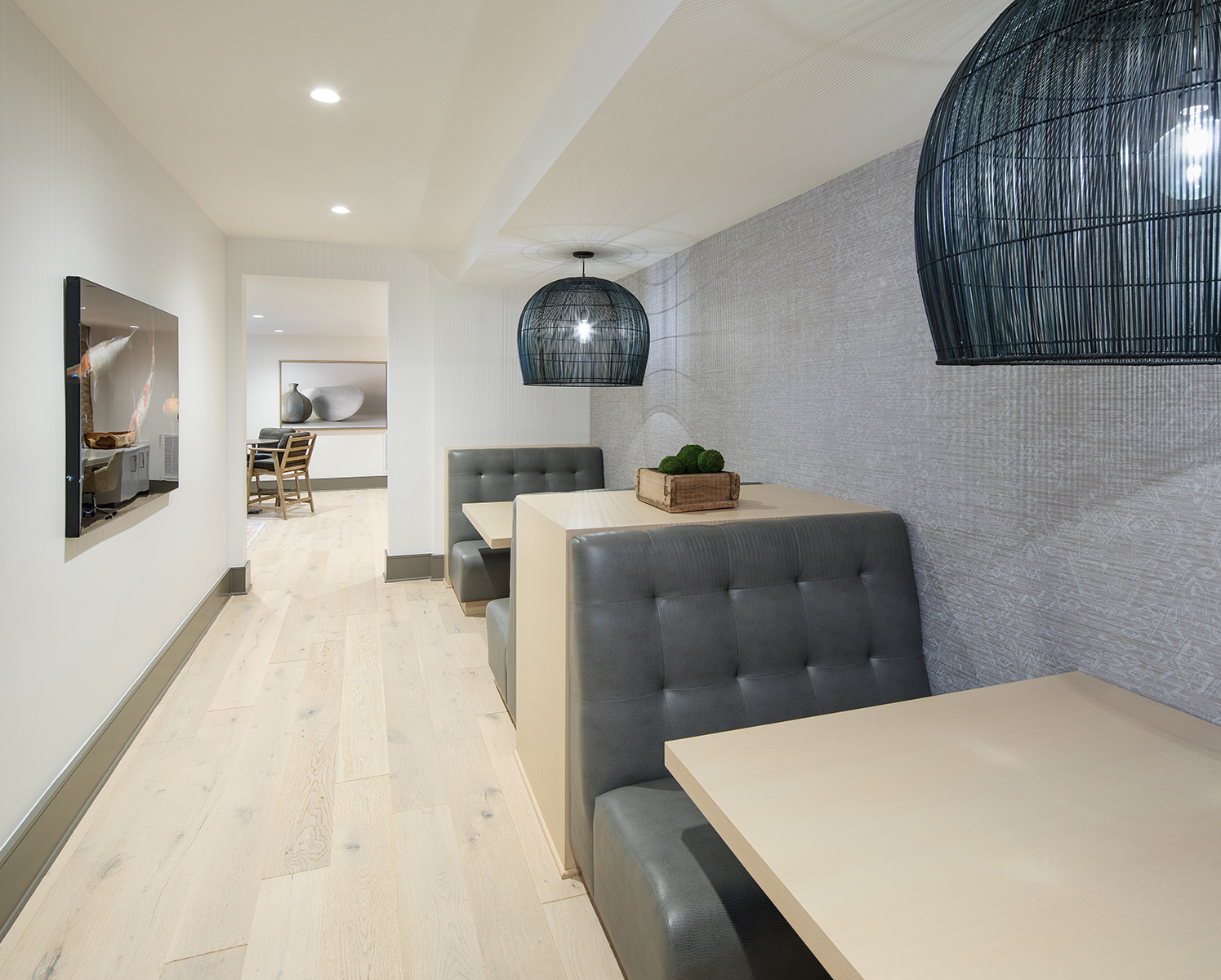 SPACIOUS CONFERENCE ROOMS
Being able to smoothly communicate with your colleagues, clients and customers is key for most of today's careers. In addition to the work-from-home center, Vine North Hills has outfitted conference rooms in our apartment community business center that are available for our residents.
Working from home can be a challenging adjustment depending on your career's industry. In our always-advancing technological workforce, the ability to adapt to new working arrangements is key. At Vine North Hills, we understand that many of our residents are extremely passionate about their careers in our bustling capital city of Raleigh, NC. Let us remove some of the logistical headache, and provide you with a contemporary and convenient working space at our remote work from home business center.